They decorate the New York 1 OAK club to be sleek and trendy. Whilst still fitting in with the general feel of a New York nightclub. The wood paneling on the ceiling, exposed brickwork, curtains, and zigzag floor may feel a little busy. But in the wide-open space of the dance floor, they make perfect sense. Framing the crowd as they have a good time.
The chandeliers, glossy surfaces, and unique art all make it feel that much more Hollywood. And the glamour comes through as the lights go down and the bottles pop. You will feel like a superstar in this exclusive New York nightclub.
WhatsApp Us
Guest List & Reservation
About the venue
The seating is cozy and intimate, with little wrap-around booths that will make sure your party is comfortable. These booths look out onto the dance floor, so if you want to just sit and people watch. You will have an excellent view of everything that is happening. The 1 Oak NYC bar is wide open, so it is easy to walk up and order.
There is a further set of stairs that take you down into the lounge area. 1 Oak NYC is a small bar and comfortable leather-upholstered booths. The lighting down there is lower, and the music doesn't hit you as hard. So if you want to talk and mingle in this New York club, then this is the space.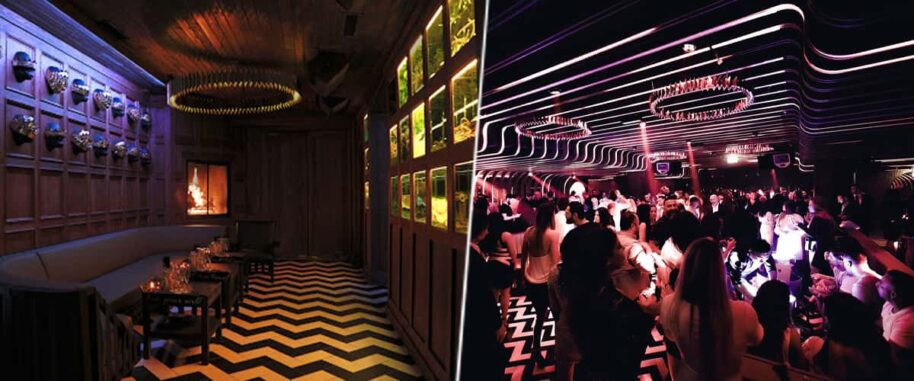 1 Oak NYC FAQ
How much does it cost to get into 1 Oak NYC?
If you arrive early, you can get in and will not pay a cover charge. However, as the night goes on, you might need to wait for long. And the cover charges appear and start rising as the night goes on. Young women may continue to get in for free some night. But by 11 you will pay, and by 12 you're probably not getting in.
The dress code at 1 Oak NYC?
The dress code is smart casual, so men will need to wear collared shirts and smart jeans, no sportswear. And women will need to wear cocktail dresses, party dresses, or evening wear, with high heels or smart shoes.
1 Oak NYC Events
The best plan is to order a table and bottle service. Or to get on the guestlist so you can guarantee you will get in without trouble. If you're on the guestlist there is almost no chance of a cover charge, even if you arrive late. And if you have a reservation, then you will get in.