Our custom birthday packages plans include nightclubs, restaurants, and dining. We offer a variety of exciting party packages that fit your needs. You and your friends will celebrate your big day in style, in the most exciting city in the world.
Are you looking for something more magnificent? We can transform you into the club queen/king for one night! You can contact us and let us know your requirements. You can also contact us about our birthday package offers. We have a variety of all-inclusive packages to fit the night you want. Our nightclub packages include entry to clubs such as Doha Nightclub, Loft 51, Skinny Cantina, and more.
Birthday Bottle Packages
So you're planning the hottest "birthday party to remember"? New York City is the ideal place for birthday parties. Our VIP Birthday Party Packages make it easy. Not sure where to start? Don't worry. We are here to help. Everyone deserves to party at least once a year. And your big night deserves a celebration. Celebrate your birthday with us like a VIP. Be part of the limelight and enjoy NYC's ultimate VIP clubbing experience.
We will assist you in organizing your special event. To ensure you receive only the best VIP treatment and birthday packages. No problem if you are doing this for a friend or colleague! Let us handle everything. Let us know what you are looking for and we will be happy to provide you with a list of the best birthday party packages for New York's hottest clubs.
We Provide the Best Birthday Packages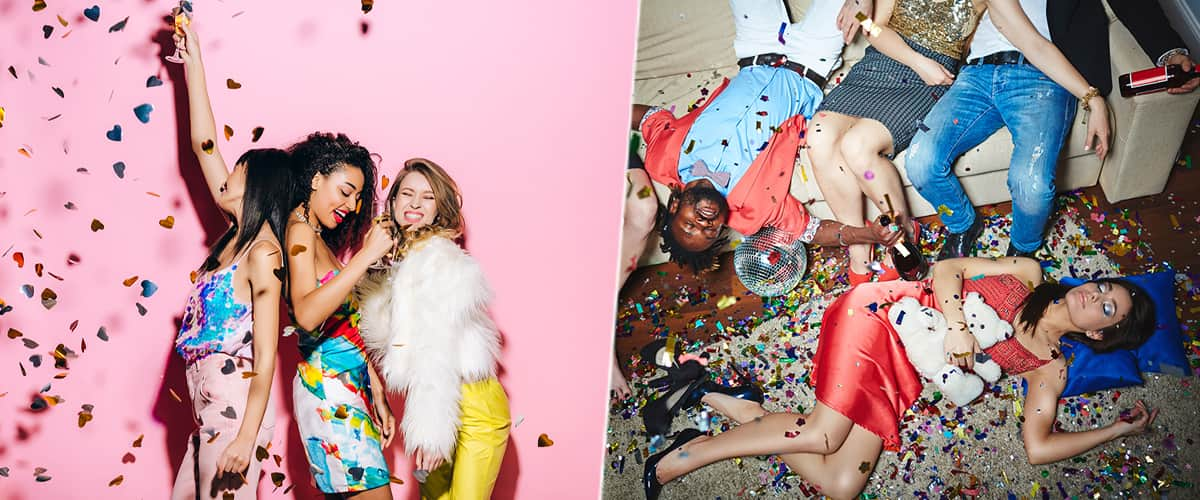 We can create a birthday package with everything you need. Typically, birthday packages get:
A custom digital birthday flyer to send out as an invitation and keepsake to commemorate your birthday.
A wonderful hostess who becomes an invaluable friend on your special day. Which makes everything happen, serves you like a VIP, and gets you past all the lines.
A limo or party bus means no parking or valet fees. No DUI and no getting lost in the myriad of traffic jams that happen in the middle of the night. Plus, you can party AND drink on the limo/party bus!
VIP entry for all your guests and a bottle service section. And all the trimmings in the club, included in your package. When the birthday party bus pulls up, we skip the line!
Your birthday packages can include food on the bus. Suitable for hunger that occurs from partying between stops. And settles stomachs at the end of the night.
VIP Nightclub Party Packages FAQ
How do I reserve a Nightclub Party Package?
To reserve a nightclub party package we will email you a party package deposit link.
Is it possible to choose the nightclub we want to attend?
Yes, all our New York City nightclub packages are suited to your tastes.
Can we call you after office hours with questions?
Yes, we give all of our clients our cell phone number to answer any questions you may have while you are here. We ensure everything runs smoothly during your stay.
Do you work with all New York nightclubs?
Yes, we specialize in knowing when and where the hottest insider nightclub parties are during the week. Crazy Clubbing's most talented promoters are at certain nightclubs on different nights of the week. We make sure you get to the right place at the right time.
Are decorations included?
You are welcome to bring additional decorations to some nightclubs (please no confetti).