There are so many wedding sites to help you plan your big day. We wanted to create a website dedicated to helping women plan their bachelorette parties. Your bachelorette party is one of the fondest memories you will have. Whether you are staying local or heading to a destination, we hope you will find the site helpful. Most of all we wish you a wonderful time and congratulate you on moving from a "Miss. To a Mrs."
Bachelorette Party Planning
From clubs and bars to spas, salons, and more, we have created all-inclusive New York City packages. Which means there is no planning on your part. Are you planning a New York party focused on nightlife, dancing, and clubs? Or is your bride more interested in wine tastings, dinners, and pampering? Perhaps you don't know where to start. And you are gathering ideas for your Bachelorette party to share with everyone. That's fine too!.
Top Popular Party Destinations
If you are in and around New York, your bachelorette party will reach unprecedented heights. It's a great choice to celebrate in this great city. The city that never sleeps offers amazing options from dawn until dusk. Whether you want to dance in the company of handsome men. Or perhaps you have something else in mind, New York offers choices. When you plan a bachelorette party in NYC, we guarantee you a memorable night, that is.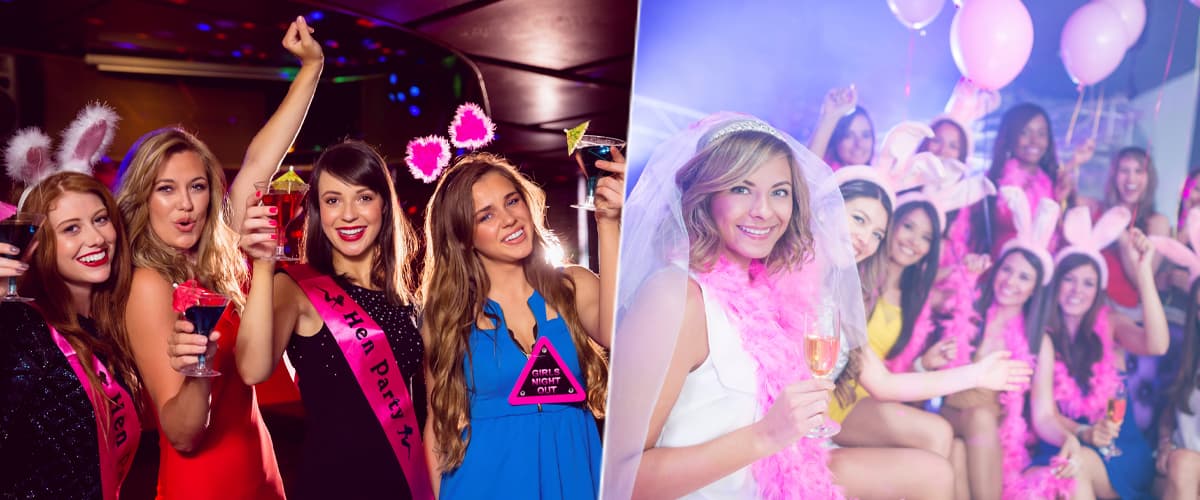 We designed to make the bachelorette party planning process as easy as possible, clear, and entertaining. Likewise, we believe you will come across some fantastic deals that save you money. We look forward to helping you plan a fun party. We've pulled together ten chic spots, appropriate for every upcoming bride's last night with the girls. Please contact us if you have questions or would like more information.
Bachelorette Party FAQ
Who gets invited to a bachelorette party?
The bride is the one who has to make this decision. As a matter of fact, some brides want their bridal party to be there as well. There are some people who will extend the invitation to a larger circle of family members, friends, and even to the inner circle of their partner. Any way that you look at it, everyone who is invited to the bachelorette should also be invited to the wedding. Anyone should be able to make the guest list regardless of their gender.
Who pays for the bachelorette party?
Traditionally, each bachelorette party attendee pays his or her way through the celebration and also contributes to covering the bride's costs as part of the celebration. In the case of a bachelorette party that is one night long, and involves dinner or drinks, it is an appropriate gesture, but it is not required. Brides are more likely to pay for their brides' bachelorette parties that require them to hop on a plane in order to attend over a multiday period. Particularly when it comes to transportation and lodging, this is something you should keep in mind.
Figure out your date
As the bachelorette party host, you should work with the bride to choose two to four dates that are most suitable for her to attend. In that case, Odhner recommends using Doodle.com as a way of quickly and easily polling invitees about which of those dates they would be able to attend and which of these dates they could not. From there, you can select the final date for the event.
Confirm attendance
A good idea of the base costs for lodging and activities should be given to the host four months before the bachelorette party. It's at this point that it's a good idea to get in touch with the group and share estimated costs, so that the invitees can make their final decisions on whether or not to attend. In order to avoid confusion, make it clear to attendees that they will still be responsible for their portion of these expenses if they cancel after a certain date.