At nightclubs or lounges, bottle service is offered at tables in well-defined, elite, super VIP areas where tables are reserved for bottle service. In most cases, these areas are roped off from the general public and have to be reserved in advance. As a result, the clubgoers would be able to skip the line that other patrons would have to wait in to get into the club if they paid for bottle service.
You will receive excellent service, excellent drinks, comfortable booths, and private tables as well as personal attention. We offer a complete experience, a treatment that you will not find anywhere else. Throughout the night, one of our team members will be available to assist you with any questions you may have. As soon as one of our representatives contacts you, we will send you our service information and our price list for a table reservation.
Bottle Service Reservation
When booking bottle service at a club. They inquired about how many guests you would like to be guaranteed entry to the club along with yourself. Depending on the amount you agree to spend, the price will vary. Upon arrival, present your table reservation, and a server will take your order. You can purchase as many alcohol bottles as you wish. From a list provided for you. As long as you reach the minimum amount you agreed to spend during the booking.
The server will bring the bottles ordered, and a standard assortment of mixers. (Normally, clubs supply tonic, seltzer, orange juice, and cranberry juice.) Plus, you'll get garnishes like lemons, limes, and olives. They can refill mixers unlimited times. You can also request other mixers such as pineapple juice from the server.
NYC Table Reservation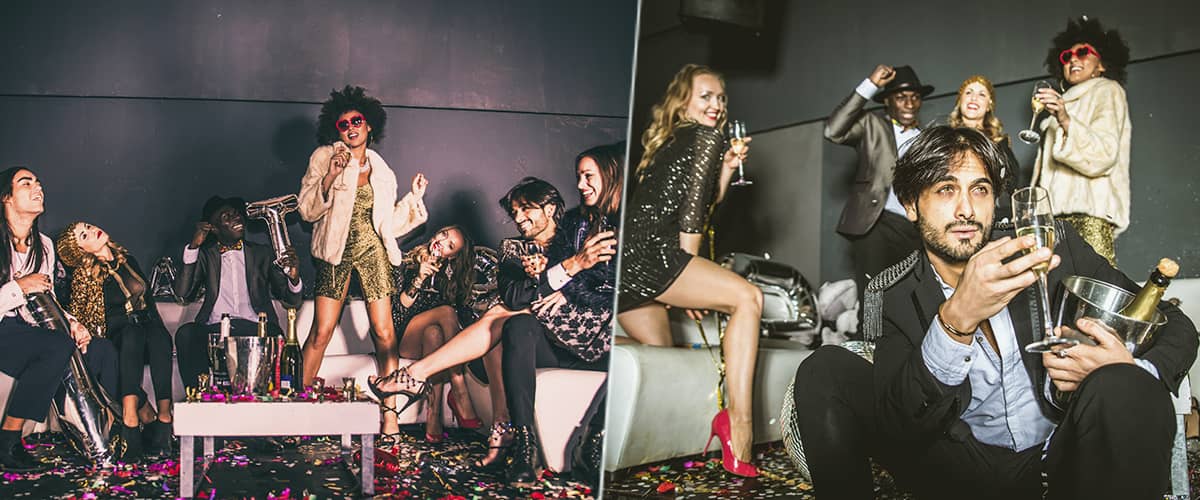 If the bouncers don't like you, you aren't getting in the door without being on the list. Clubbing is one of New York City's favorite pastimes, especially in one of the world's largest metropolitan centers. We're talking about our NYC Town It's fun enough all on its own. But there are some things to elevate their clubbing experience.
In the following list, we have come up with our top table reservation ideas. For getting a tasty VIP bottle service in one of the hottest NYC clubs. We'll tell you how to get the finest table service, the finest seats, and the sexiest cocktails. And we'll tell you what to expect from VIP table service.
Bottle Services FAQ
It's time to get serious about clubbing in New York City. So let's tell you what you'd miss out on if you passed up on this service entirely.
What Is Bottle Service?
It is your ticket in. It's how you get VIP access to the hottest nightclubs and rooftop parties on the Strip. Without standing in line like a common man. If you've ever walked through a club and noticed someone who wasn't familiar to you. Sitting at fancy and well-placed tables, those attending chose bottle service. If you've noticed cocktail waitresses delivering drinks to a table, you've seen the effects of the deal.
Is the Bottle Service Worth It?
Of course, all this exclusive treatment comes with a price. A steep price depends on the club or lounge. The VIP bottle service includes a private table for you where you can get mixers of your choice.
It's easy to order an orange juice mixer, a few Red Bulls, some sodas, or even tonic. You will also get a model waitress and security guard who will serve you the whole night during your nightclub stay. You can easily reserve bottle service at any club you like by calling the host contact and telling him/her your interests.
How does the bottle service work?
When you book bottle service, we'll ask you to send us your guest list. This is
so that everyone in your party can enjoy fast-track entry to the club with you. Upon arrival, you'll be greeted at the door and directed to your table where a server will come and take your orders.