The Rooftop Harbor NYC has three distinct areas perfect for birthday parties, bachelor or bachelorette parties. Or just a night out on the town. The trendy decor draws the party goes in. And the hip hop, top 40 hits, dance, and EDM tunes keep them coming back again and again. They also know the venue for its oversized dance floors and amazing events featuring some area's top DJs.
The Club Harbor in Midtown Manhattan, at 621 West 46th Street, New York. It is about a 15-minute walk from the Times Square 42nd Street subway stop. If you're in the New York City area and visit the venue, don't miss out. The venue is open year-round with epic parties happening nearly every weekend.
WhatsApp Us
Guest List & Reservation
About Harbor Rooftop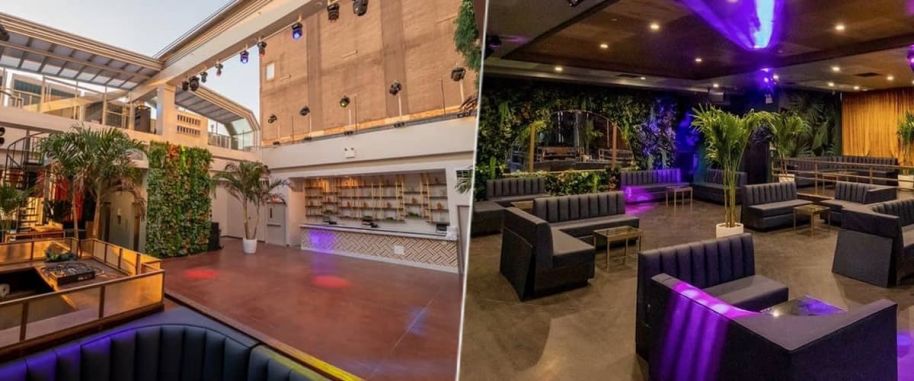 The New York City Harbor Terrace and Nightclub doors open at 10 pm. This is one of the most upscale clubs in NYC. They only hold reservations for the first two hours of opening or until the venue reaches capacity. All reservations are subject to the doorman discretion based. On whether your team satisfies the dress code and style rules.
Take a break from the noise at The Harbor NYC, where you can feel the exciting buzz of the city's nightlife from above. Extend the fun as you party up until the early hours of the morning at The Salon; a rich, contemporary space anchored by impressive crystal chandeliers.
Harbor NYC FAQ
The dress code at Harbor NYC.
For men and women are smart casual, meaning no ripped or torn clothing. No hats, no flip-flops, t-shirts, no writing on clothing, no athletic wear, and we prefer collared shirts for men. Hudson Terrace age restrictions are a strict 21 and up policy.
Harbor Rooftop Bottle Service
The Hudson Terrace bottle service minimums vary depending on the number of people in your party. And the talent for that night. Contact us below and we'll get you a custom quote for your party shortly!.
Best Night to go to Harbor NYC.
Fridays and Saturdays are the best nights. The music was expertly selected by the house DJ, ranging from top 40s to throwback pop and rock music. From current hip hop to old school hip hop. Expect some great, danceable tunes that you know the lyrics to.
Harbor Rooftop Events
Explore three setups in one night at this huge club Harbor in Midtown West. Visit The Rooftop Lounge first for a night of partying under the stars and enjoy the flexibility of the place as it comes with a retractable roof cover. Enjoy the familiar groove of Top 40, coupled with the angsty beats of local Hip Hop.