Skinny's Cantina on the Hudson is opening in a former beer garden in West Harlem. Skinny's Cantina, set against both an urban and a river backdrop, offers a fresh take to a Mexican restaurant, with Latin and soulful overtones. The bi-level venue has both indoor and outdoor seating on two levels, with live music on Thursday, Friday, and Saturday nights and during Sunday brunch.
Located at 701 W. 133rd St., with a view of the Manhattan Skyline Skinny's Cantina On The Hudson is the perfect home for celebrations, family and Mexican Cuisine with a heart.
Downstairs has more of a bistro-bar vibe while upstairs, under the vaulted ceiling, is a calmer dining setting. Skinny's Cantina is the perfect home for celebrations, family, and Mexican Cuisine with a heart. From our signature Mexican Meatballs and Carne Tacos to our Tequila Marinated New York Strip, all of our beef is Certified USDA organic and grass-fed.
WhatsApp Us
Guest List & Reservation
About Skinny's Cantina Uptown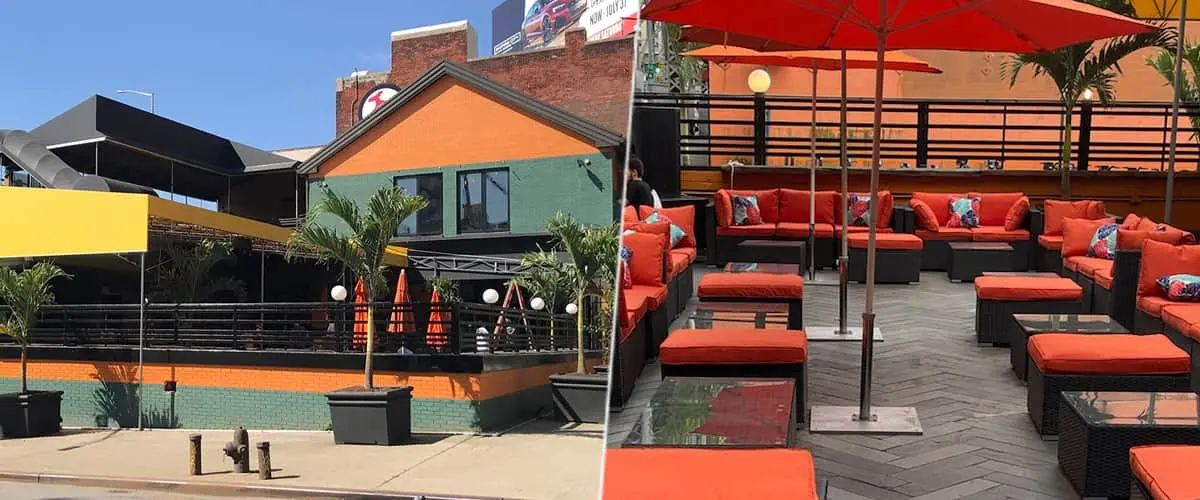 At Skinny's Cantina on the Hudson, you will be able to enjoy one of the biggest, most spectacular regular parties in all of the city. The venue is one of the best outdoor lounges in New York City. With a vibrant scene, great music, delicious cocktails, and a buzzing crowd ready to party the night away.
With Chef Michael at the helm, Skinny's food philosophy is fun and innovative while recognizing the rich tradition of Mexican Cuisine. Not to be outdone, Skinny's Cantina is the home of the Frozen Margarita with an array of flavors to choose from! Whether it is a night out with friends, family dinner, or date night no celebration is too big or too small for Skinny's Cantina!.
Skinny's Cantina is an ideal venue for informal exclusive hires. Offering a prime New York City location with the flexibility of indoor and outdoor space. A corner of Mexican sunshine in Uptown, Washington Heights. The venue offers the flavors and atmosphere of real nightlife. Outside with stunning views of the Hudson River. Inside, the restaurant offers a modern twist on the traditional trattoria with clean lines and contemporary furnishings.
Skinny's Cantina FAQ
The dress code at Skinny's Cantina
No sportswear at all, no beachwear at all. Men need to wear shirts with collars, smart jeans, and smart shoes. Women need to wear cocktail, lounge, or evening dresses, high heels, and impeccable make-up. If you don't look the part, you won't get in, whether you have a reservation or not.
Skinny's Cantina Music
The venue plays a mixture of commercial Latin, House, R&B, and Hip-hop as well as its unique brand of music. There's something for everyone here. You'll also notice the powerful bass from the top-range sound system.
Best nights to go to Skinny's Cantina
Saturday Night is a celebration of all things fun and sexy! Leave your worries at home, and join our all-star cast for a celebration of the high life in NYC's most dazzling venue. However, table reservations are highly recommended if you want to avoid disappointment. For more info's on entry fees and prices please contact us directly and we are more than happy to assist you.