Located in the heart of the Inwood Entertainment District, Republica Restaurant & Rooftop is a two-story multi-room club that is open until 4 a.m. on Fridays and Saturdays. As a grand interior featuring an LED screen and VIP tables, Republica is located in the heart of the Inwood Entertainment District. In addition to offering a full view of the block, The Rooftop, also has a DJ booth, a bar, and VIP tables with full views of the block.
Every summer, Republica NYC's rooftop terrace transforms into a new playground for drinkers during the months of May through October. Republica NYC's rooftops are ideal for afterwork drinks, birthday parties, and any other celebration. Watch the sunset with your favorite drink as you escape the office early.
WhatsApp Us
Guest List & Reservation
About Republica Restaurant & Rooftop
With its excellent location and excellent service, The Rooftop has consistently been the city's late-night destination. As one of the best lounges and rooftops in Uptown. Enough said. There is no better place in Washington Heights than this open-air rooftop. The seats are comfortable, the music is relaxed, and the views are stunning.
The lounge is the new Dominican food and party sensation that has taken the Inwood neighborhood by storm, offering three floors for savoring delicious eats and handcrafted cocktails. Our delicious gourmet Dominican menu includes a wide selection of meats and seafood prepared to perfection and accompanied by authentic Latin side dishes.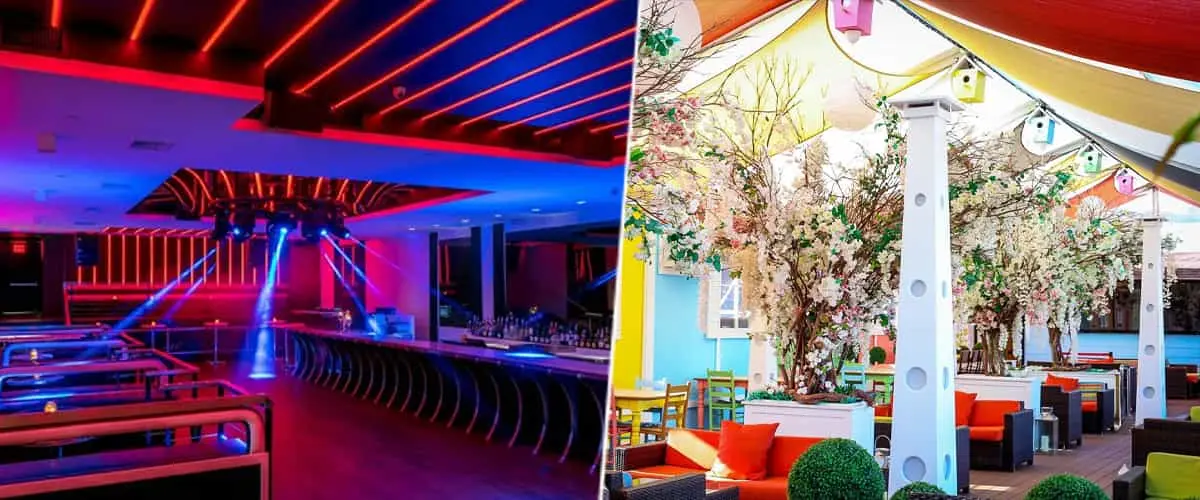 Come with your friends and family to enjoy our comfortable wonderful rooftop and our Happy Hour Monday – Thursday 3 pm-6 pm. We have a variety of events and specials throughout the week as well. Immersive 360-degree visuals, set against winding staircases and balconies. Avant Gardner's exteriors look like a palace in stark contrast to its blue-collar origins.
Republica Rooftop FAQ